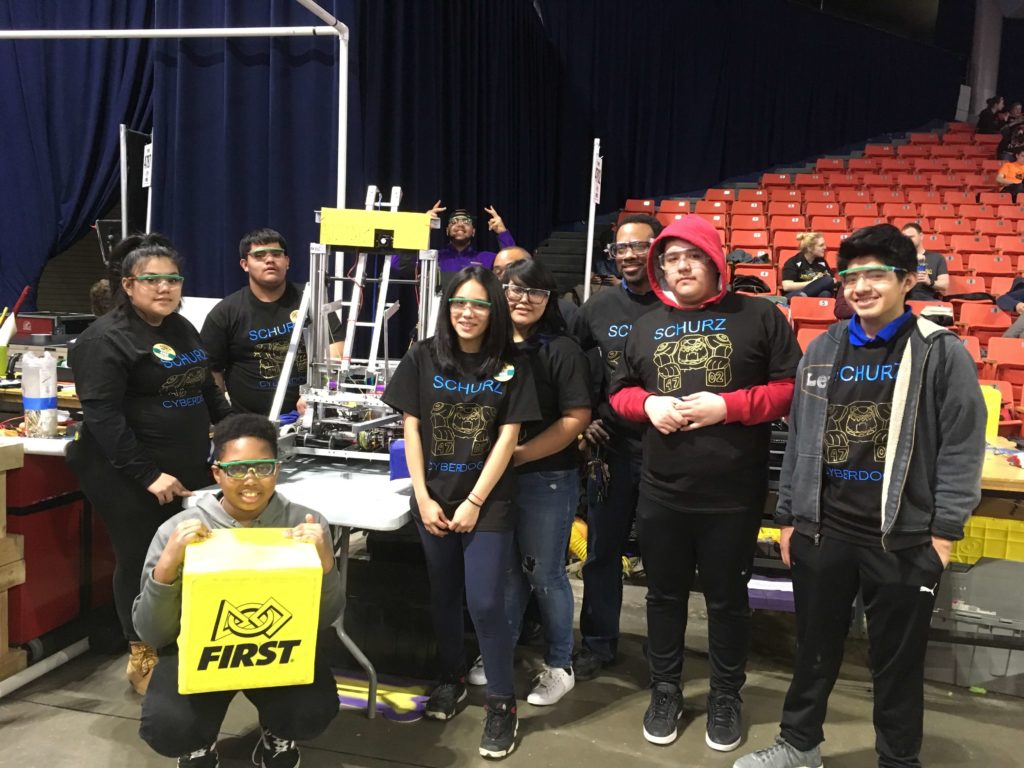 Schurz High School, located just down the street from us on Addison & Milwaukee, is hoping to boost involvement in their FIRST Robotics Team (FIRST: For Inspiration and Recognition of Science and Technology). And they need your help!
WHO? Experts who want to mentor amazing teens in electrical engineering, mechanical engineering, coding, robotics
WHAT? FIRST was founded over 25 years ago by inventor Dean Kamen. First teaches skills to kids from age 6 to 18. Learn more here.
WHEN? Tuesdays from  3 – 6 pm (or any amount of time during that block you can commit).
WHY? Because children are the future. Teach them well and let them lead the way.
Show them all the beauty they possess inside. But really because you get to help design and keep a rad robot-bulldog t-shirt. Plus, robots.
Schurz is a neighborhood school with no entry requirements whose student body is 95% low-income youth. It is the site of Chicago Northside Mini Maker Faire, where PS1 has a regular presence.
Interested? Contact Christina at [email protected].