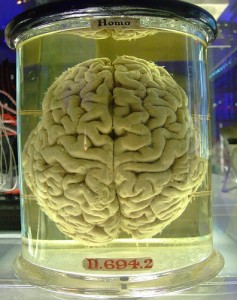 Guest speakers and mother-son duo Nancy Milnes and Dan Simborg come to PS:One to talk about the technology, promise, and pitfalls of neurofeedback training.
Date: 1/23/2009
Time: 6:00 pm, before the evening's Hackathon activities

Neurofeedback, or biofeedback with an electroencephalogram(EEG), is a potentially revolutionary technology. You can use it to train your brain for increased focus, improved meditation, and to alleviate various medical conditions. Come early to the Hackathon to learn from two experienced practitioners of neurofeedback:
Nancy Milnes is a licensed clinical social worker with over 25 years experience as a psychotherapist.  in 1999, frustrated with the limits of talk therapy, she began her exploration of neurofeedback.  Along the way, she cured herself of narcolepsy and migraine headaches as well as reduced some of her ADD symptoms.  Nancy has used a variety of systems and approaches and currently combines talk therapy with 2 different kinds of neurofeedback therapy.
Dan Simborg is a sociologist, community organiser, and producer of many artistic events throughout the country.  he took an interest in neurofeedback when his mother "turned him on to it."  over the years he has seen many advances and changes in the technology and has explored NFB as an effective healing modality.  in 2006, dan went to Victoria, BC, to train under the creators of one of the programs being used by the mother son team.  what he found was an opening of a door into the mind and spirit that surpasses many non-traditional areas of thought.