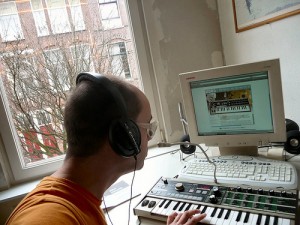 It's almost that time again…time for musicians, tinkerers, and anyone who enjoys being loud to come over to Pumping Station: One and cause cacophony!
This Friday, April 9, at 7:00pm, is the next Unusual Musical Instrument Jam! It is free and open to the public. Anything is welcome–electronic musical instruments, toys, computers, common household items, and anything else (even usual musical instruments). As always, we will be doing this concurrently with our friends at i3Detroit.
We are looking forward to seeing [and hearing!] you this Friday night!
(Photograph by Maurits Burgers on flickr.)