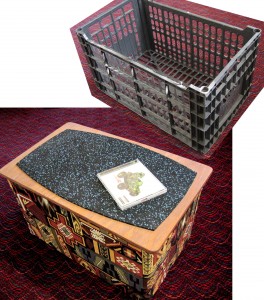 Do you scan the pages of Readymade or Make, but rarely (if ever) build anything you see there? This is where you'll learn how to change that. This will be a 3-hour hands-on workshop for beginner reuse-niks, and instructor Carl Boyd will be joined by a guest instructor, Khader Humied, a green designer + architect from New York:
http://www.metaformst…
This workshop will involve materials like wood, plastic and metal, and how to make and wire-up a lamp, and build some other things. Salvage wood and metal will be provided.
Attendance donation for workshop is $25, (full members only pay $10). This is requested in advance. This class will be very much like cooking or crafting classes at other institutions like Chopping Block or Lill Street, where you learn repeatable skills and walk away with finished items in your hand.
When: June 17, 6-9pm
Where: Pumping Station: One 3354 N. Elston Ave, Chicago
Signup and Pay: http://www.meetup.com/Creative-Reuse/