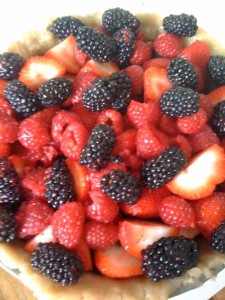 Heat up them skillets and put on your eating face, Pumping Station: One is once again ringing it's funny little metal triangles and yelling "Cooooome 'n get it!" That's right faithful onlookers, stop your bacon, get eggcited, and stop by PS:One for a pun-themed potluck.
Bring a dish to share and parcake in everyone else's. While as the saying goes, becoming a vegetarian is a missed steak, it's inevitable that there will be vegan and vegetarian options. If you feel like bringing some drinks, feel free, but don't drink beyond the pint of no return or we may require you take a leave of absinthe. More than anything, come relish time to ketchup with friends!
Seriously though, food & puns, Tuesday the 29th at 8:00 pm, we've got a microwave for reheating, but the cutlery may well be up to you. Bring your galores through the red doors! See you there!