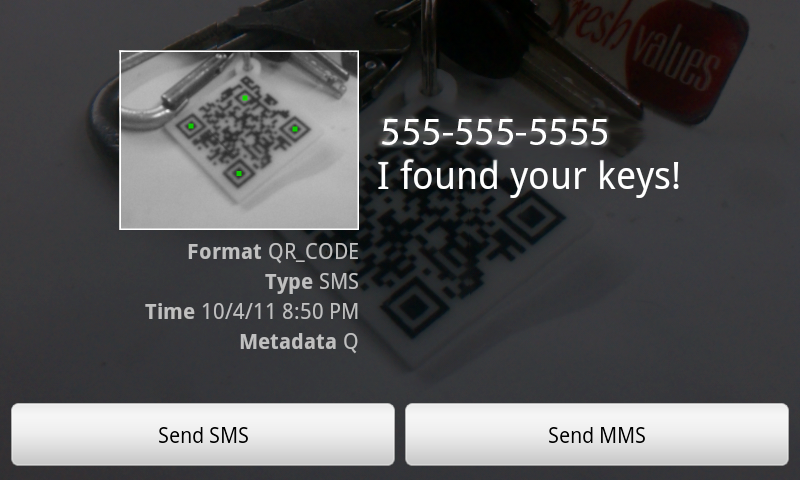 Have you ever lost your keys on the train or the street and had to give them up for lost? Some stores have keyfobs with a barcode connected to your store account, so the keys can be turned in at any of those chain stores, and the store will contact you or even send you the keys!
But what if that chain is no longer around, or you're on vacation in another state and they don't have the chain store there? Then what? This QR code keychain design will allow someone with a smartphone to take a picture of the fob and automatically send you a text that they found your keys, with their phone number so you can call them and arrange to get your keys back!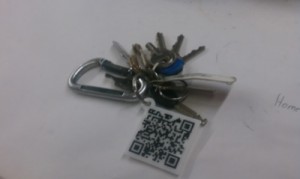 The code can be generated any number of places or you can have fun with URI schemes yourself. Much like the mailto protocol, sms format is
sms:5555555555?body=I%20found%20your%20keys!
Once the code was generated, I etched the acrylic on our laser cutter, going over the etching twice for extra depth, and filled the recessed areas with polymer clay [you can use fimo, sculpey, etc.], put it in the oven to set and covered with a clear layer of nail polish for added protection.