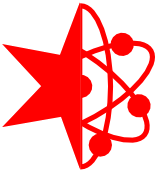 Have you ever wished you could help direct investigations or do some hacking in areas like chemistry and biology (or others), but feel shut out of the scientific process because you don't work in academia or industry?
Are you working in science within industry or academia, but feel locked into a narrow field of R&D that is dictated by conservative sources of funding either via business allocations to meet short-term profit imperatives or from government grants?
Open Science is the practice of making methodologies and results publicly accessibe as well as facilitating various degrees of distributed collaboration in the research process. "Hacking," or altering the objects of study for various reasons, will be emphasized in our program for purposes that could range from art to biofuel development.
Please attend our meeting this Sunday and subsequent meetings every third Sunday of the month to help shape this nascent program. Early meetings will develop strategies for acquiring lab space and equipment, formating the program, and selecting initial group projects.
Who: Open to the public
Where: Pumping Station: One, 3354 N Elston Ave, Chicago, IL
When: This Sunday, December 18, 6pm (and every 3rd Sunday at 6pm)
Cost: Free
We look forward to meeting you!