Winter is not coming, winter is here. The doppelbock needs kegging. It's looking glorious. We haven't had Beer Church in far too long, and the new year is here, bringing with it the requirement that we shall brew an IPA. Well, maybe an IPA. An IPA or another lager. That's up to whoever shows up and tosses in their 2 cents (monetary, or opinion). The Brew & Grow's strategic location and our wide array of existing equipment mean that we can do whatever we want, and what we want is to make beer.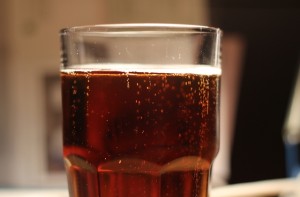 However, not before we sample our existing brews; attend Beer Church this Sunday (1/6) at 1PM and you'll get to try our as-yet-untasted Doppelbock and our hopped session mead "I Didn't Mead It That Way" which has so far received solid reviews. We'll be having a tasting to start (please bring your own unusual store bought or homebrew beers to share, if you can, to supplement the selection), discuss what we've done so far (several brews under our belts now!), go over a bit of how brewing works for newcomers. This all happens interspersed with the beer tasting, to keep things interesting.
Once we've got the groundwork laid we'll decide what to brew, make a short expedition to Brew & Grow around the corner for ingredients, and get cooking! We expect to be done brewing by about 4:30 PM as we aren't going to go too nuts this time.
Nitty Gritty
When: Sunday January 6th, 1PM
Where: Pumping Station: One, 3519 N Elston, Chicago
What: Beer tasting and brewing hands-on
Who: Anyone 21 or over, Pumping Station: One members or not!
Why: Because beer is a worthy purpose for your Sunday afternoon