PS: One's fourth birthday party is coming up soon!  We're going to have tons of cool projects to show off along with food, drinks and live music!  Don't forget to RSVP and invite your friends!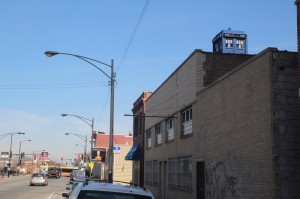 When: May 4th, 7PM – Demos and reception; 10PM – Live music!
Where: Pumping Station: One, 3519 N. Elston (near Addison and Kedzie)
Cost: $10 for non-members (pay online if you like – http://psoneparty.eventbrite.com/)
We'll have some of our awesome projects and demonstrations on display for you, so come check them out! We'll have:
Souped-up Power Wheels Racers
DIY Quadcopter
Brain-based Jacob's Ladder
WindowFarm
THUNDER SLINKY!
Other cool things!
It wouldn't be a real hackerspace party if there wasn't some good ol' fashioned hacking going on:
Make art with lasers!
Silkscreen your own art poster!
Learn to solder and walk away with your very own blinkie badge!
Print your first object using one of our 3D printers
We'll have liquid refreshments and some light snacks. Later on we'll have music and a light up LED birthday cake.
All funds will go to helping us build out our new kitchen area.