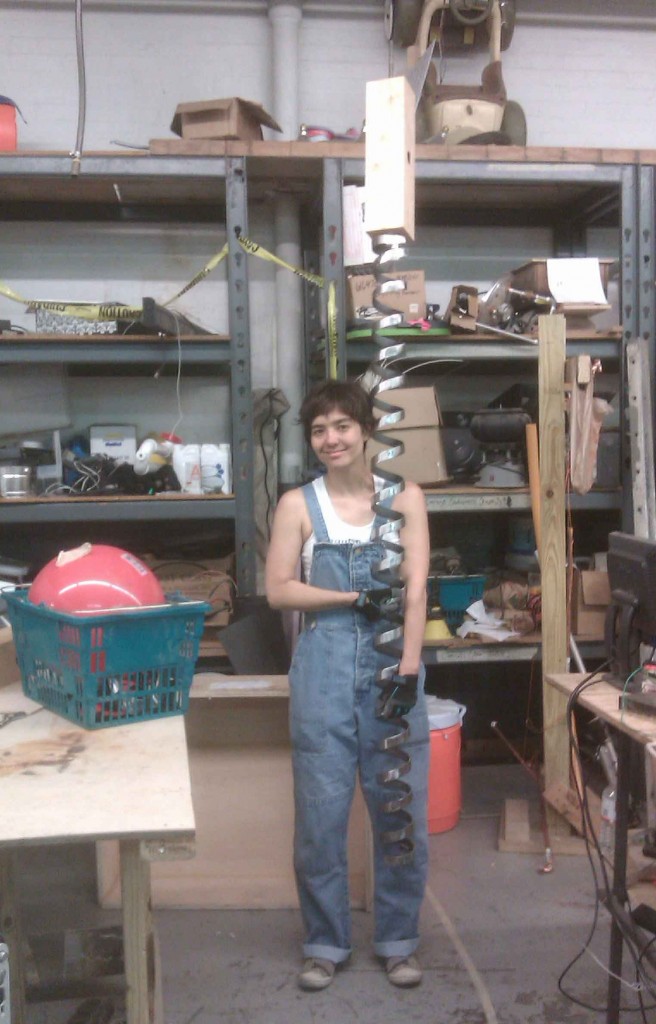 You may have seen me (with amazing help from Madeleine Klichowski, Dan Locks, Matt Triano, and Pipefitter Dave) hard at work on some very curious looking objects (like a giant coil) in the shop and electronics lab. Well, finally, we're done– it's new kinetic sculpture and it's now installed at the Hyde Park Art Center, for a group show opening Saturday, Aug 10, with a reception from 3-5pm.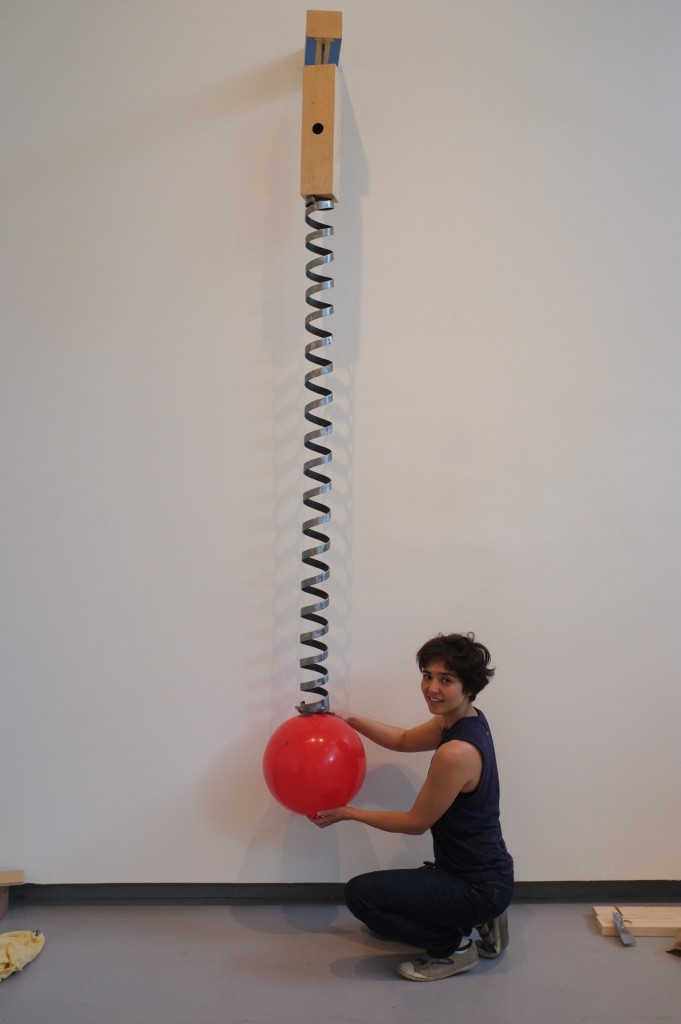 The show will also feature a 10 foot wide version of Red Rubber Bands (pictured below in smaller form). The new version looks AWESOME (and I'll be sharing photos as soon as I get them).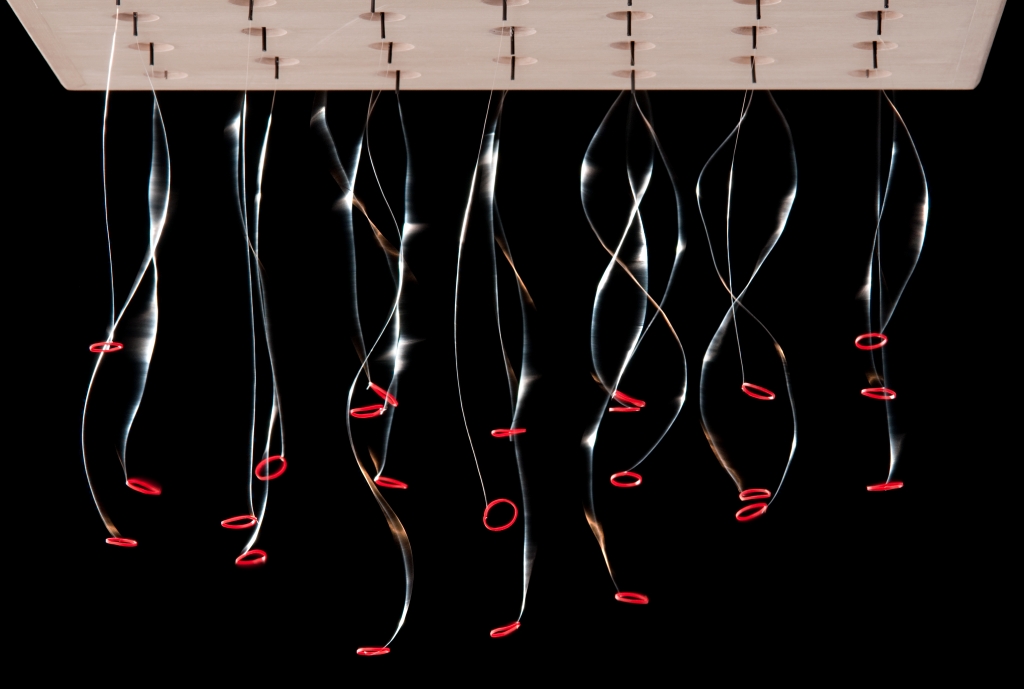 Even more fun, Maker Camp interviewed me about the sculptures this week. (Also participating, circuit bender Patrick McCarthy.)
[youtube]https://www.youtube.com/watch?v=qnx-s8vtHSc[/youtube]
So, if you're around Hyde Park tomorrow, please stop by the reception from 3-5pm. Or come check it out any time during normal gallery hours til September 21, when we'll close the show with a public critique.
(If you'd like more info on my sculpture, check out my website.)
Cheers!
Jesse Seay