Our shop has a few Black & Decker drills. They're not contractor grade tools by any means. I was using one the other day for a project, and as I was walking back to the tool crib to put stuff away I was idly clicking the drive direction switch back and forth, as one does with a drill. I heard a snapping noise and the button now moved freely, no longer engaging the electrical switch responsible for direction reversal. Bummer. I figured I'd pop it open and see if I could repair it.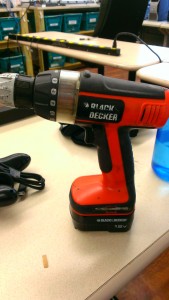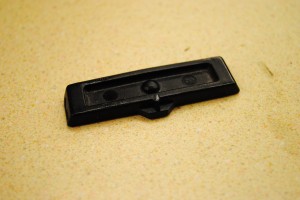 The issue was a small plastic pin that engaged a switch with a matching cutout. Not a very complex mechanism. I drew the part up in Sketchup: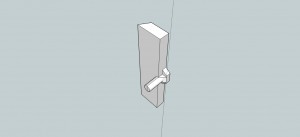 I skipped the nicely radiused leading edge, but this part is otherwise dimensionally similar to the factory piece. My initial attempts to use an entirely 3d-printed part failed, as the ~3mm pin was just not large enough to get a sturdy printed feature. I decided to drill it out and use a #2 screw to replace the pin. This one should outlast the rest of the drill.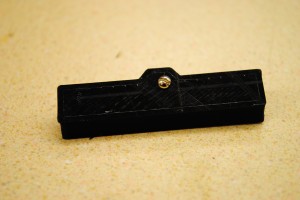 At this point you might be wondering why I didn't do that with the original part to begin with, and that's valid. My only answer is, "Because I didn't think of it."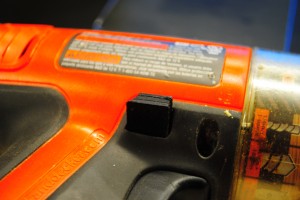 It's a simple result, but it's the sort of thing I love about 3D printing.
-Derek