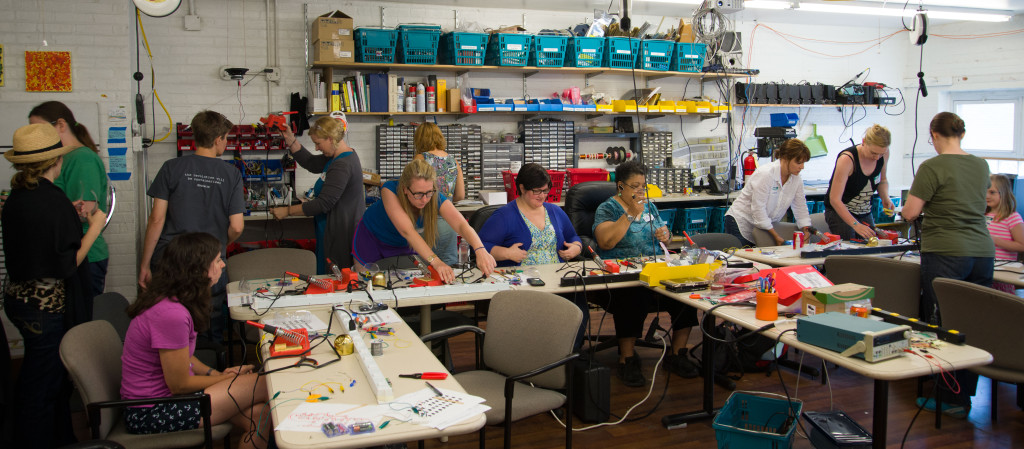 Sunday, August 3, 1-5pm
Take a circuit from diagram to breadboard to finished project.
– Learn to Solder
– Read circuit diagrams
– Breadboard a circuit
– Design an LED circuit and solder it to perfboard.
Time: 4 hours
Price: $40
Materials fee: $10
Pre-reqs: none
This workshop is for participants who identify as female or genderqueer. Open to both members and non-members of Pumping Station: One.
Taught by Jesse Seay of Columbia College
Register for the workshop at the Women's Electronics Workshop Meet Up Page.