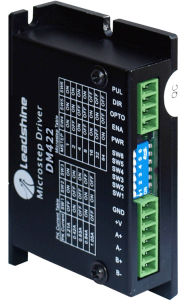 Stepper motor drivers are the things that power most of our DIY CNC projects.  There are dozens of choices.  What makes a good driver?  We will talk about that.
I will bring as many as I can find, which could be a dozen or more. Gecko's, Leadshine DSPs, Pololu, Panucatt, Allegro, TI and others. I even have a three phase closed loop driver and motor.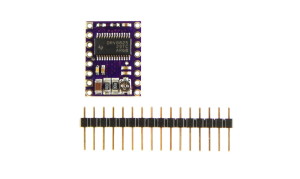 Special attention will be given to the Trinamic TMC261. This is a new-ish driver chip that has a lot of cool new features. The most interesting is it's sensorless load detection. This means the driver can sense the load on the motor. This allows it to do a few new tricks. One is to dynamically adjust the current. You can set the maximum current quite high, but it will only go that high if the load on the motor requires it. This keeps the driver cool, yet allows it to power through higher loads and accelerations. The other trick is stall detection. If the motor totally stalls this is sensed and a fault pin is activated. This is being used by people to eliminate end stop switches. Rather than using pots and pins to set these values, you use and SPI bus. The driver also has a very high voltage range for a chip this size of 9-60VDC. Stepper motors love higher voltages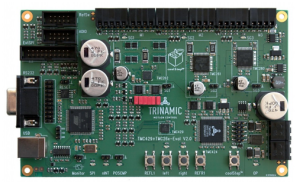 I have a eval board we can play with.  This board has a motion controller on board and can take the steppers up to ludicrous speeds.
---
The CNC Club is a monthly meeting of Chicago area people passionate about learning, building and using digital fabrication equipment.  It is held at the Pumping Station One Hackerspace.  It is open to non members.  We also have a Google Group calledCNC Build Club.