Here's a summary of my coffee table project that many of you have seen me work on (or struggle with) over for the last several months.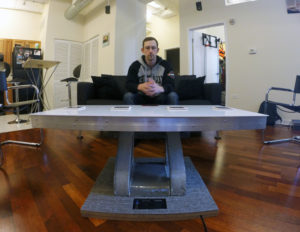 I like furniture that can flex or modify it's position to address different needs. I've seen coffee tables that raise to eating height before, but I wanted to design one that really expresses the mechanism and plays up the physics behind it. Back in October I made a 1/2 scale mock up of the design to understand the motion.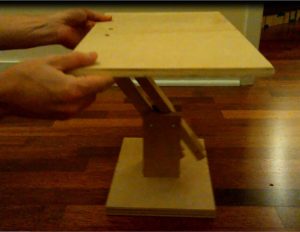 Then it was back to designing a full size mock-up.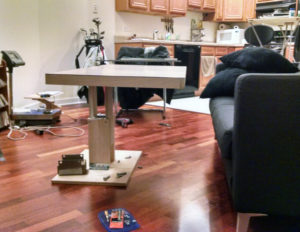 I realized it wasn't going to be stable enough with just one set of arms, so I decided two sets would still look good. Everything was designed in Autodesk Revit. The software allows you to figure out volume, then with a given density of materials I could get weights from the various parts. This allowed me to determine the balance. I didn't want it to be perfectly balanced with the counter-weight, but have enough weight to assist the movement.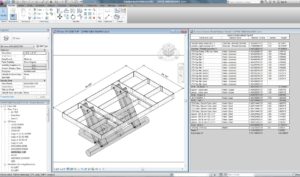 First I started making the frame out of aluminum. It's fastened using a pneumatic riveter.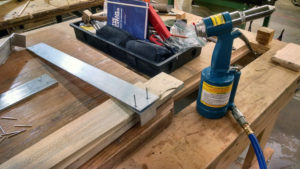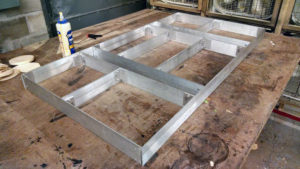 Painting the steel arms.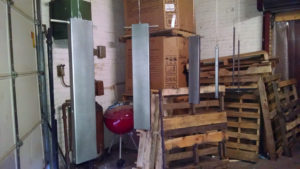 CNC cutting the concrete forms out of pink foam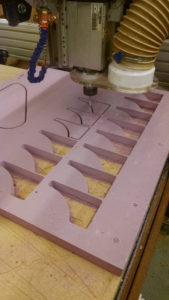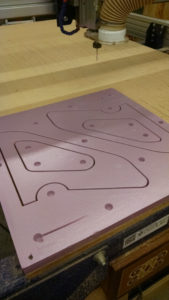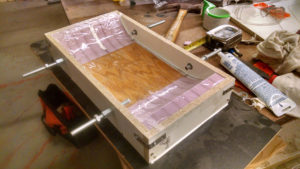 Creating the concrete counter-weight form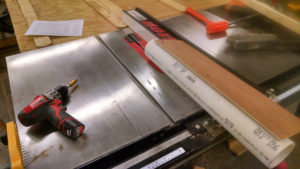 Failed attempt to CNC cut aluminum for brackets. I'll skip the rest of these struggles…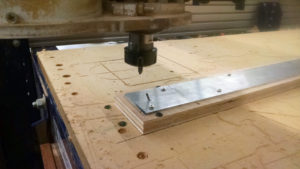 Casting the concrete base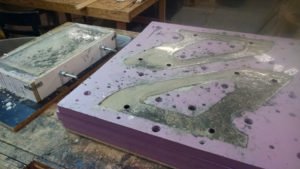 Casting the counterweight (nice and sloppy)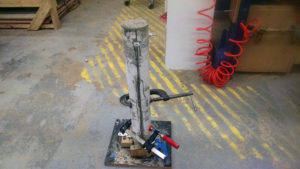 The base assembled.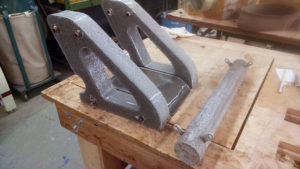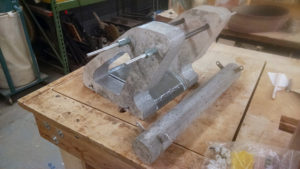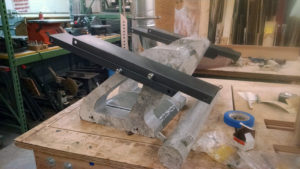 Frame is attached.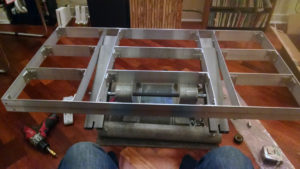 There were many tweaks after testing it. There was some wiggling around the axles, so I widened the holes in the steel arms to put nylon sleeve bearings in for a tighter smoother fit. There was still some shifting after putting some weight on the front, so I designed a locking mechanism with a latch.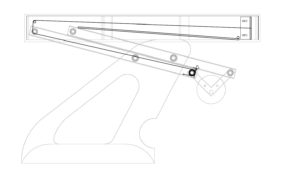 Lots of struggle with this latch at the top of the photo. (FYI, learn the cold metals milling machine if you need a part like this)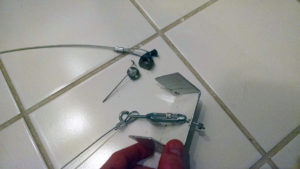 And finally… a video…
By Josh Myers