PS1 member Jonathan Howlette recently completed a project in which he experimented with Shou Sugi Ban (Japanese wood charring) to create some decorative elements for a home office.
Shou Sugi Ban is an eighteenth century technique for preserving wood by burning its exterior, cleaning it, and then finishing it with oil. The process offers several practical benefits-the finished process resists rot, fire, and insects–but the recent popularity of the technique has more to do with the aesthetic qualities of final product. Shou sugi ban is used these days both on exterior finishes and on interior furniture and artwork.
Traditionally cedar was used, but the process works with a variety of woods. Jonathan used 1′ x 12′ pine boards. Here is a before and after: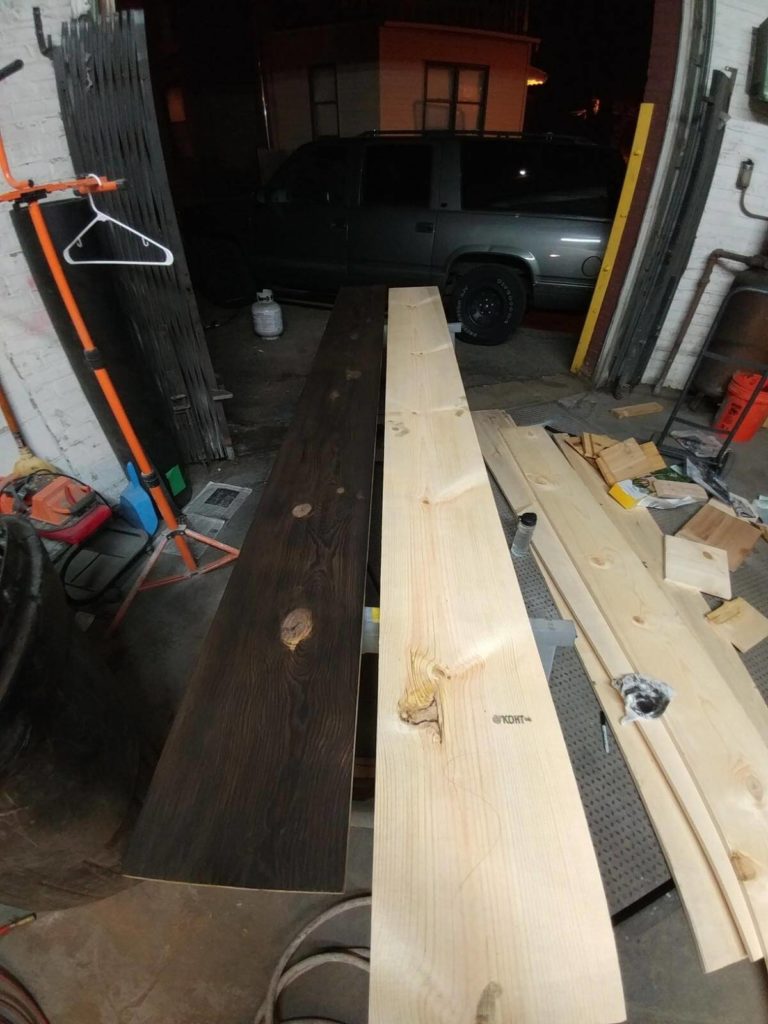 And here is a close-up of the final product, which shows the textural details revealed by the charring process: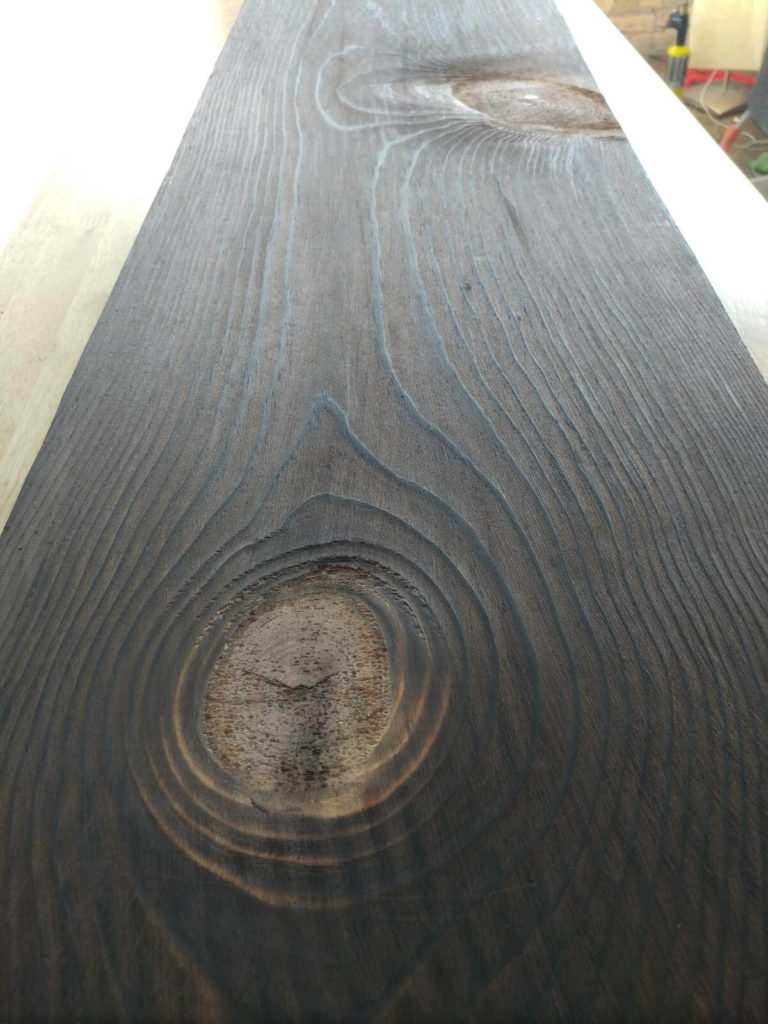 Here are the boards being prepped for installation as wall paneling:
And the final result: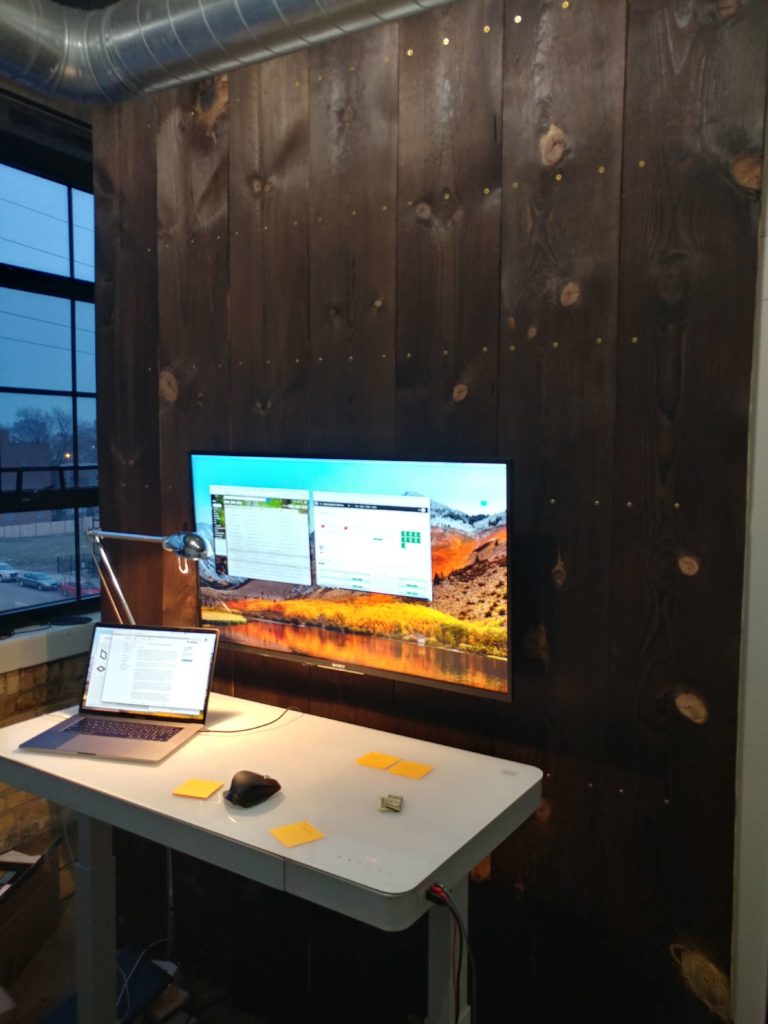 For this project, Jonathan purchased a propane torch, which he donated back to the space so that others can experiment with the technique.