On my list of "things to make happen at PS:1" is arranging factory tours to give members an up-close look at how things are made at industrial scale. The maker movement is about putting the tools of production in the hands of individuals, but that doesn't mean we can't appreciate or draw inspiration from the pros. Chicagoland has a rich industrial past and present. And a lot of this stuff is just plain cool.
I was reminded of this idea when I took a recent tour of a factory in South Chicago (more on that below). So consider this a call for interest and also a call for ideas. Does anyone know of any businesses, or even types of businesses, they would like to see the inside of? I'm happy to make cold calls, but of course if you have any contacts, all the better. Email me at [email protected].
---
And here's a quick photo essay on my recent tour. I'm not going to identify the company, or even the industry, but suffice to say it's an old-school family business that has been manufacturing products in America for almost 100 years.
Although the factory mainly relies on CNC machines, vacuum formers, and water jets these days, it also keeps around a 120-year-old sewing machine for certain specialized jobs: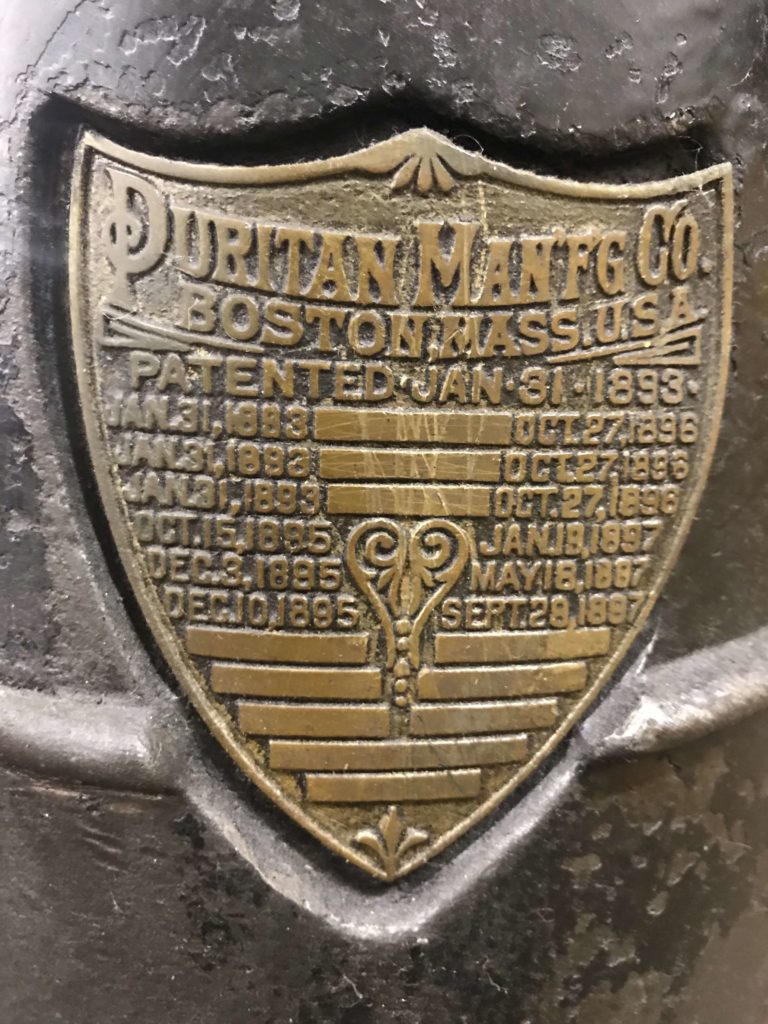 The nail-sized needle can punch through almost anything, and the machine ain't broke, so…
There are a few other pieces of antique equipment still in use, like this cutter. It's a little hard to see in the photo, but there are some nice hand-painted designs on the blade (click for a close-up):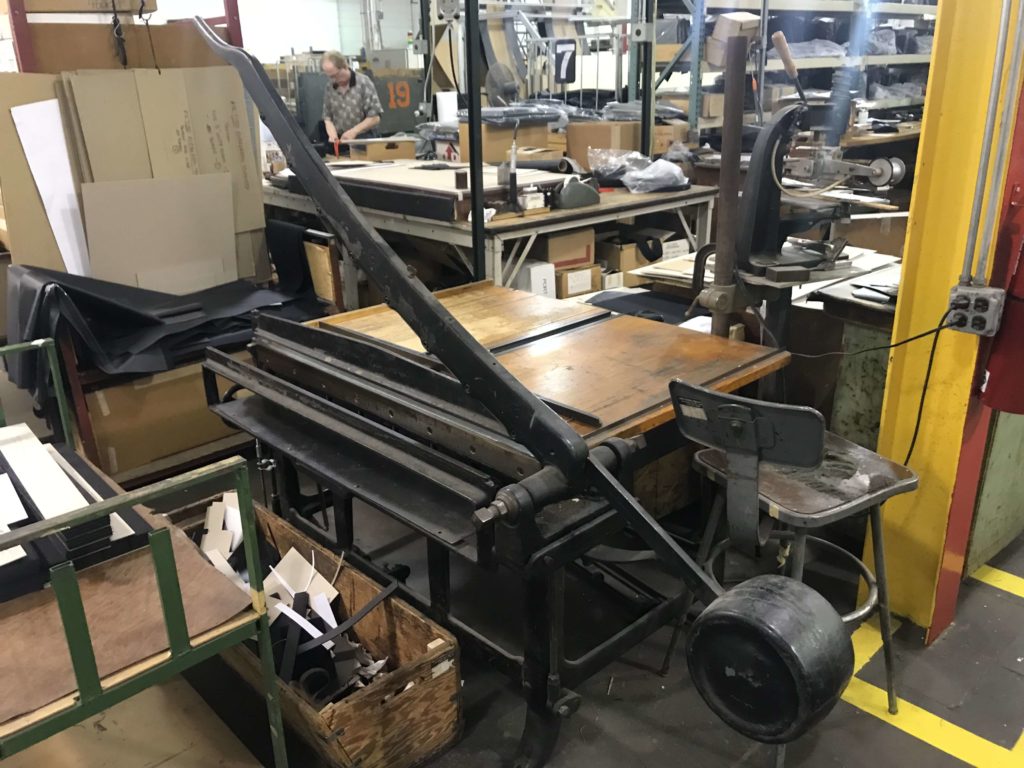 This cutter is a little less antique, but no less pretty: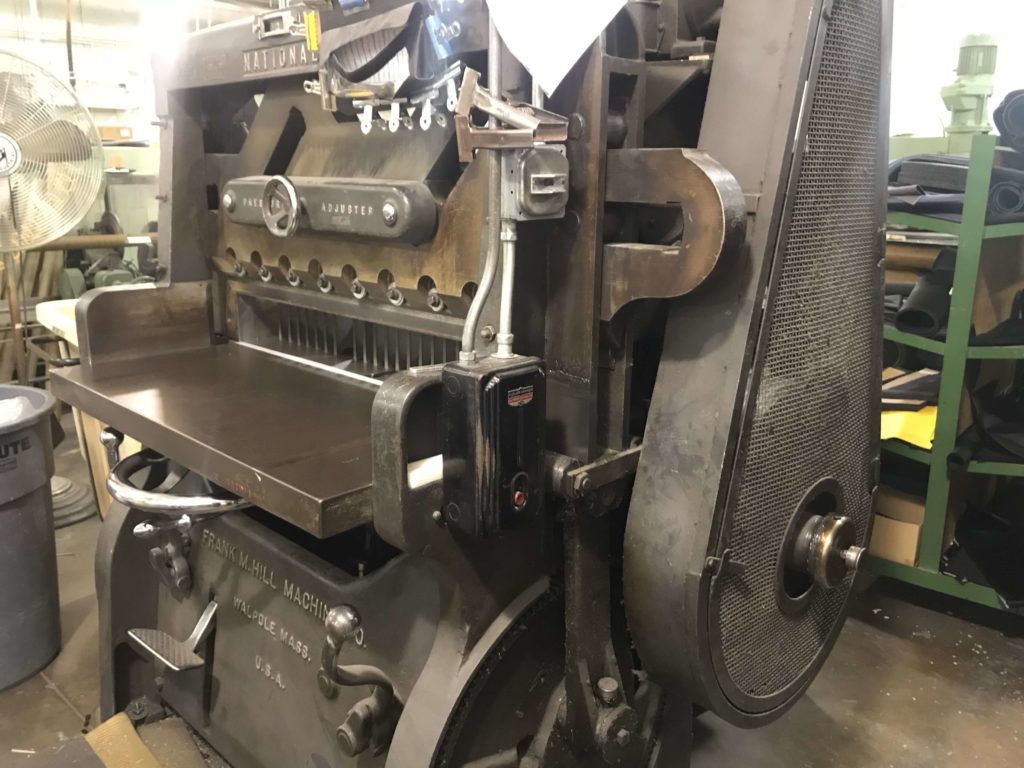 Foam is sold in massive blocks called "buns" because of the way they rise like loaves of bread when formed. Apparently you don't want to be around to smell this process.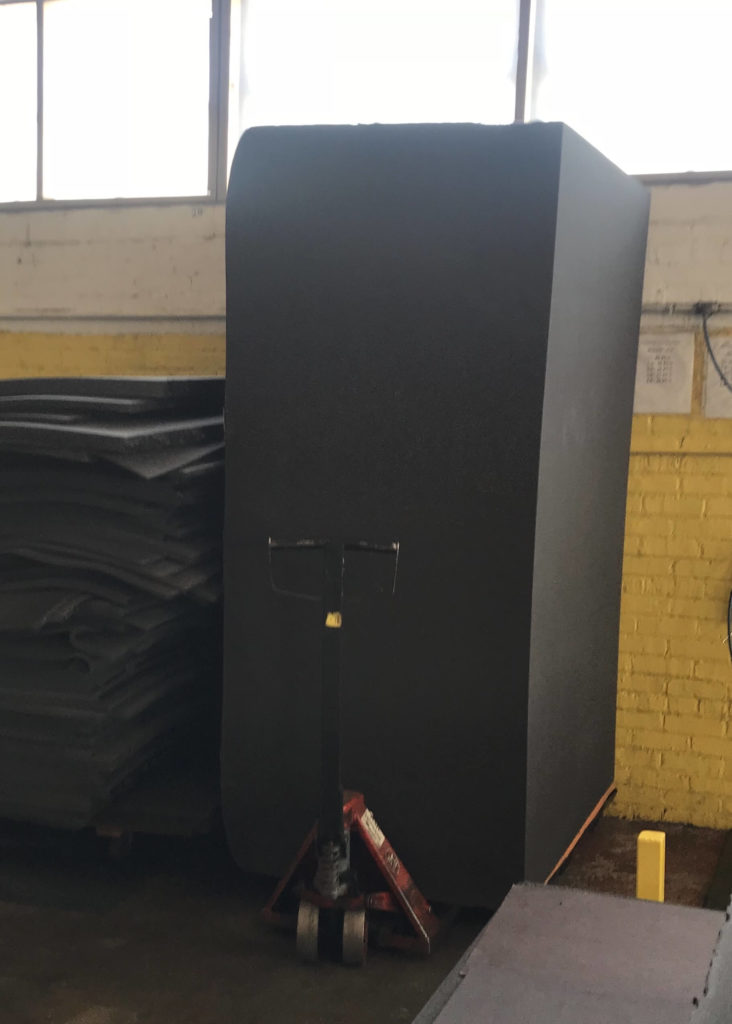 Buns are cut to size on massive vertical and horizontal bandsaws, in a process known as skiving. Skiving is a precision operation that results in thin, even slices:
The roller that feeds the foam into the blade can be replaced by "convoluter" dies, which come in a number of different patterns. Ever wonder how egg crate foam is made? This is how:

The dies squeeze the foam as it passes over the blade, creating the familiar dimpled effect: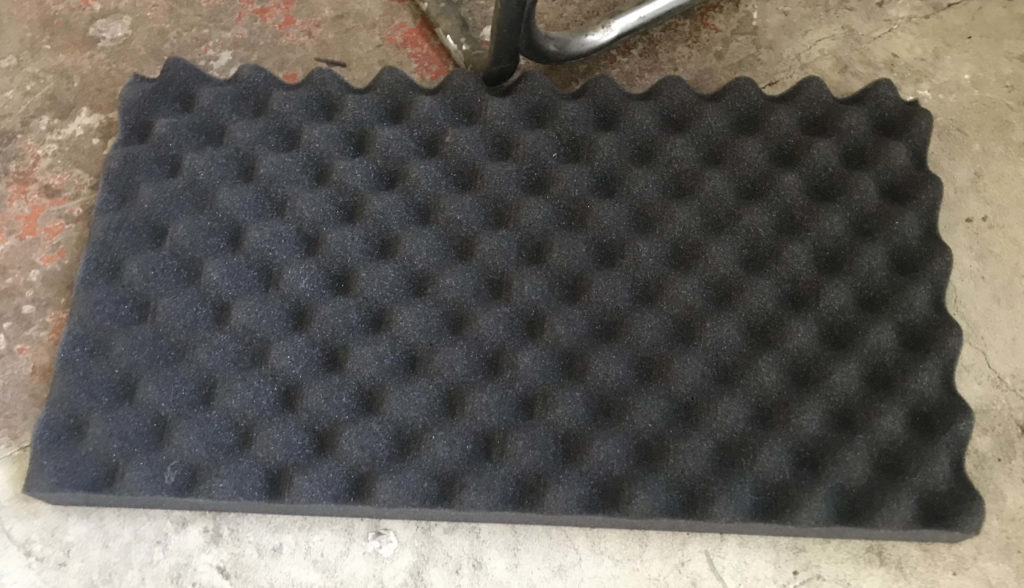 Once cut to size, foam can be cut into more specific shapes using a 350-ton press. Notice the razor-edged patterns set into the wooden board. I thought I misheard when the press was described to me. Wouldn't 350 pounds be about enough for cutting squishy foam? Nope, a clean cut requires a lot of force.