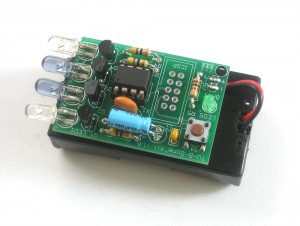 On May 5th, At 7pm

Pumping Station: One will be hosting Mitch Altman, the inventor of the TV B Gone and Brain Machine, and many others,  will be leading an electronics workshop on May 5th  that will teach complete beginners in less than 3 hours how to assemble, solder, and complete a TV B Gone.
After the class we may find the nearest electronics retailer and do a demonstration.
The cost of the class covers materials:
This includes one kit per participant
Members: 30$
Non-Members/Starving Hackers: 35$
Kits Available:
TV-B-Gone
Trippy RGB
Mignonette
Brain Machine
Plus many others, including a few of the Jimmie P. Rodgers line of kits.
Here's the TV B Gone in action: