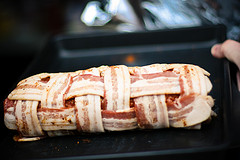 This Tuesday, instead of our usual 5th Tuesday potluck, we'll be running a food-type fundraiser:
Capitalist Pig Roast* and Ice Cream Socialist
This Tuesday night!
$7 gets you:
Italian sausages
pork chops
veggie kabobs
and ice cream
Plus any generous food donations that folks want to bring to share.
(Not required: depends if you lean capitalist or socialist.)
Hang out, nom on noms and contribute to PS:One! Hope to see you there.
*no actual pigs will be roasted, just their parts. batteries not included. products provided exclusive of warranty and in an as-is condition. some assembly may be required. cash gladly accepted.
(photo by Anne Petersen)