It's hot out. So very hot out. Jewel was selling watermelons. That's a no-brainer right there.
Except… I couldn't find a large knife at PS1 to cut it! Oh no! However, belt sanders are pretty good at sharpening metal… and we had this practice sword lying around (not sharp by any remote stretch). Fix that, boom!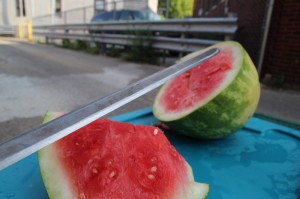 Now to put on my war face. Watermelon, I will sup on your flesh tonight! Today is a good day to die. Kaplah.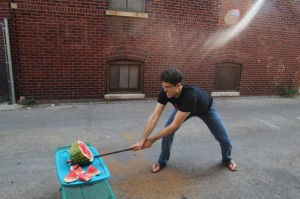 P.S. we've got some watermelon left, come and get it!