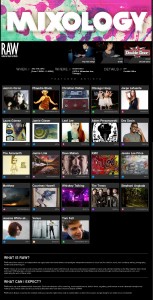 I want to invite you to an event called RAW. I'll be showing my art, hope you can come. It's $10 per ticket http://www.rawartists.org/chicago/mixology (look to the right for buy tickets in green) make sure you pick me (jessica white) as the artist you are supporting.
tickets must be bought in advance before july 18th. below is info on the event.
RAW events are multi-faceted artistic showcases. Each event features a film screening, musical performance, fashion show, art gallery, performance art and a featured hairstylist and makeup artist. These artists are all local, hand-picked talent who have been chosen to feature at RAW.
RAW events feature a cash bar for cocktails while you enjoy the night. Dress code is cocktail attire, so dress the occasion and get ready for an artistic circus of creativity!