Hello again, with a fresh Beer Church event hot off the presses! No plans this Sunday at noon? No problem! Now you've got one: come down to Pumping Station: One at noon, sip a few unusual beers (bring one of your own, potluck style – we'll supply the tiny steins), theorize on the nature of brewing and Sundays, and – Ninkasi willing – we'll brew a doppelbock all-grain style. It's possible we'll also keg "I didn't mead it that way", but it may well need another week in the fermentation chamber.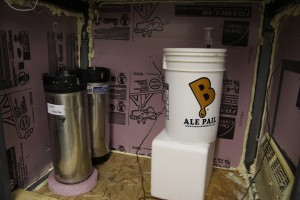 Due to the lager nature of doppelbocks, we may find that we need to modify our fermentation chamber to support lower temperatures and/or split temperature. That means physical build and some software tweaking; if you want to pitch in on that, by all means join us. Everyone is welcome who is 21 years of age or older, even if you've never brewed before, and aren't a member of PS:One. A tour of the hackerspace will be available for the curious at some point in the afternoon.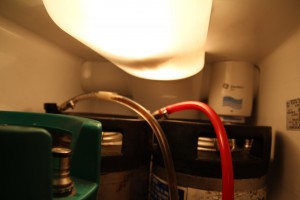 The brew may last until 4PM or so, depending on the complexities that arise. You're of course welcome to come and go, but it's advised to come at the start so as not to miss the beer tasting – which will feature the last of Anisethesia on tap at our bar, which we first tapped for Locktoberfest.
If you can't make it in person (or if you're just that intrigued, which you should be), you can follow @ps1beerchurch on twitter. We post updates frequently! See you Sunday.