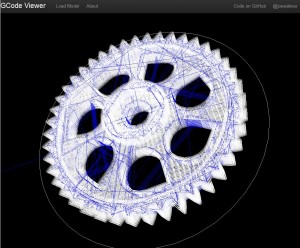 The second Wednesday of the month is rapidly approaching, which can mean only one thing: AUTOMATION NIGHT!
Be a part of the automated manufacturing revolution! Get together to discuss, repair, and build numerically controlled machines (3D printers, CNC routers, laser cutters… anything automated by a computer). All experience levels from complete beginner to seasoned professional will be present. Come one, come all!
WHEN: Wednesday November 14th, 7pm (show up early if you want a tour)
WHERE: 3519 N Elston Ave, PS:One electronics lab (2nd Floor)
Typical schedule:
6:45 tour for new people
7:00 introduction round-robin
7:10 guest speaker
7:30 schmoozing, demos, projects etc.
Our guest speaker this month is Bart Dring: mechanical engineer, veteran open source CNC designer, and creator of buildlog.net. He'll be discussing the process of turning designs into gcode for use with subtractive CNC machines using his PS:One longboard project as an example.