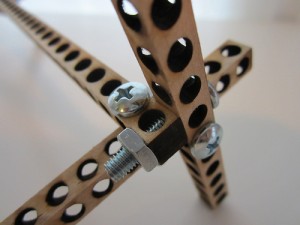 This week we have a presentation by Jason Huggins (@hugs) on Bitbeam and the Tapster robot he built with it.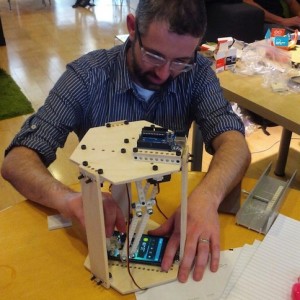 When:
Thursday, May 9th @ 7:00pm, upstairs in the electronics area
Topic:
Jason will give an overview of Tapster, his open source, 3D printable, mobile app testing robot. In addition to explaining why creating a mobile testing robot is not the worst idea you've ever heard of, Jason will give an overview of Bitbeam, the open source building toy that he developed, which Tapster's made out of. He'll cover his making journey as he's experimented with laser cutters, CNC mills, and 3D printers to make Bitbeam. For fun, the talk will also include live demos of Tapster playing Angry Birds.
About Jason:
Jason Huggins is CTO and co-founder of Sauce Labs, a software test infrastructure company, and is the original creator of Selenium, a popular open source web testing tool. In 2011, for an art project he was working on, Jason created Bitbeam – a 3D printable LEGO-Technic-compatible construction toy. Jason lives in Oak Park, Illinois.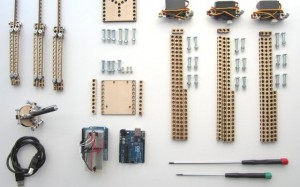 CNC Stuff
Following the presentation we will break away to work on various CNC projects. The ongoing group project continues to be the mid-sized CNC Router. The machine is now fully functional under Mach3 control. We can talk about the Mach3 setup and cut a few things.
[youtube]http://www.youtube.com/watch?v=ec5Dnjk54I8[/youtube]