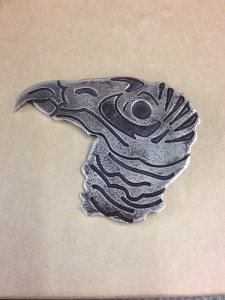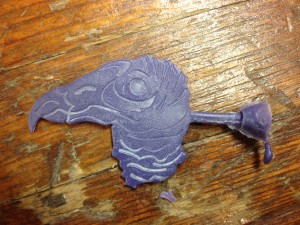 This is a turkey vulture pendant that I created as per request of a member here for a birthday present. The recipient is a Naturalist for the Nature preserve here in IL.
So how I went about creating this: created the design through Adobe Illustrator, laser cut the pendant out with our Epilog  laser engraver, and did a lost wax cast to get the final piece in sterling silver, then added a patina to the metal for the shading.
To check out my website or contact me for collaborations see www.ellagentz.squarespace.com.