We're looking for at least 2 more volunteers to help out with Noisemakers (Github link) at the World Makerfaire in NYC September 20-21st. We're getting sponsorship for a booth at the Makerfaire, and it would be awesome to have as many volunteers representing Pumping Station: One as possible.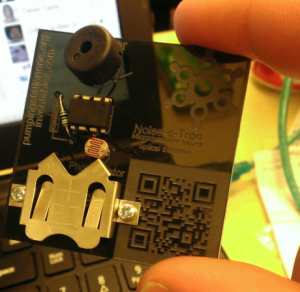 There is also a vote currently to get funding to make the noisemaker kits, which each cost about $5. The details are
here
.
You would get free entry into the Makerfaire for volunteering, and we're just looking for people willing to volunteer a few hours; we are going to be at the booth Saturday and Sunday from 11 AM-2 PM. You will have plenty of time to enjoy the Makerfaire:)
Staying in NYC is pricey, but I have reserved a hotel room 2 mi from the Makerfaire and would be willing to split with people (so far the room is split between 2).
Please email me if you are interested in volunteering and representing PS: One at the World Makerfaire!
Thanks!