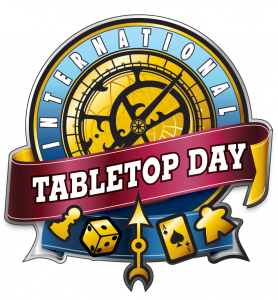 Want to hang out with a group of fun geeky people at a Hackerspace and play some awesome games? How about homemade snacks and homebrew beer? Still not awesome enough for you? Well, how about we hack an Xbox Kinect and scan you, then 3D print a custom game piece with your face on it, or make custom game counters on a laser cutter?
Come on by Pumping Station: One, Chicago's biggest Hackerspace, on April 11th and have some fun and maybe even learn a few skills! Bring your favorite games, or if you want some supreme geeky-points, bring a game you designed and play-test it with us [we can even discuss how to spruce-up your game with lasercut or 3D printed pieces, hint-hint]!
This event is public, so bring your family, friends, or just awesome gamers you know and wanna hang out with! If you want to take part in making the 3D printed game pieces, or laser cutting custom counters, we do ask for a minimum of $1 suggested donation to cover materials. If you want to see this stuff continue into the future, please donate more! Proceeds will go to Pumping Station: One's donation box.