NERP is not exclusively Raspberry Pi, the small computer and embedded systems interest group at Pumping Station:One in Chicago. NERP meets every other Monday at 7pm at Pumping Station:One, 3519 N. Elston Ave. in Chicago.
These days embedded computing "means" wireless data. Wireless chips and modules are cheap and easy to get. Small inventors (e.g. individuals or low-funded ad-hoc groups) are getting all kinds of ideas for wireless projects and products for the IoT (Internet of Things), wearables, WiFi, ZigBee, BLE, etc.

Because of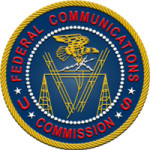 FCC requirements, the path to market for traditional wireless devices can be long, complex, and expensive. Unfortunately, the regulations are hard to read, even when made "accessible". The "modular" data radio is an FCC innovation that is supposed to lift some of the regulatory burden off makers of small-run products. Does it?
NERP has several questions about inventing wireless devices that can be sold to end-users. For example:
What is FCC certification?
For small inventors doing small wireless products, is FCC certification necessary?
Are there combinations of power and frequency that are exempt from oversight?
What are some design choices can make compliance cheaper, easier, and faster to get?
What are the steps to certification? Where do you start?
How much of the process can you do by yourself? Whom do you need to hire?

The FCC has an interest in pretty much any device that emits radio waves. Steve Laya from Elite Electronic Engineering, Inc. in Downers Grove will help us understand how FCC regs relate to Maker/Hacker/DIY inventors and entrepreneurs.
Elite does electronics compliance testing for a number of industries and government agencies. For the FCC, they do the actual tests and issue certifications of compliance. Bring Questions!
Attending NERP is free, and no one is compensated for organizing or presenting. Nothing in NERP presentations constitutes actual legal or engineering advice. If you need the help or advice of a lawyer or engineer, please hire one.
Find NERP and Pumping Station:One at
and

Doors open at 6:30pm.
NERP is free and open to the public.
Ed Bennett ed @ kinetics and electronics com
Tags: electronics, embedded, NERP, Open Source,
raspberry pi, hackerspace, Beagle Bone, Element14, Pumping Station One