Welcome all woodworkers and would-be woodworkers to PS1's woodworking club, currently meeting Mondays at 6:00 p.m. and hosted by Wood Shop Authorizer, Andy L.
Thanks to all who attended the first meeting of the Zen Woodworking Club!
Many diverse woodworking interests represented, from furniture design, to carving, to antique tool restoration to tool making. We did a little tool sharpening and cut some dovetails and only lost 2 pints of blood (total)…
Here's a guy I once met, who's method I loosely copy for introducing dovetails.  You can also see a lot of stuff for our equipment wish list in his shop!  ~ Andy L.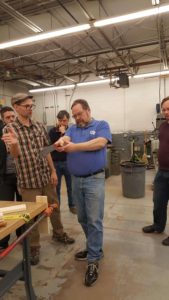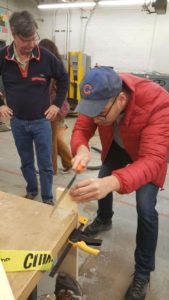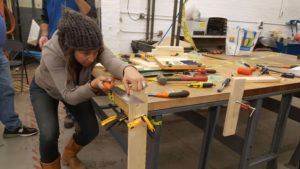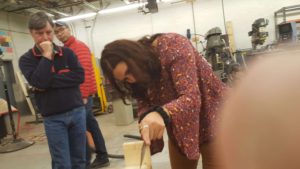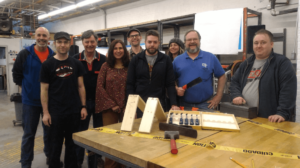 Next week 2/20/16: Tool tune up and steam bending demo!
Sharpening of chisels, planes, wits. Letter carving in wood AND Joe's steam bending box debut