Every Thursday night…
The CNC Build Club meets to build, use and learn about CNC machines.
April 18th at 7:00 PM.
Open to non- members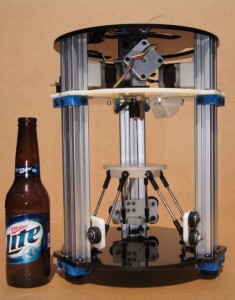 Over the last three weeks we built this little delta 3D printer.
There are a few little changes to make to it this week, like a spool holder on top.
This medium sized CNC Router Continue reading CNC Build Club →