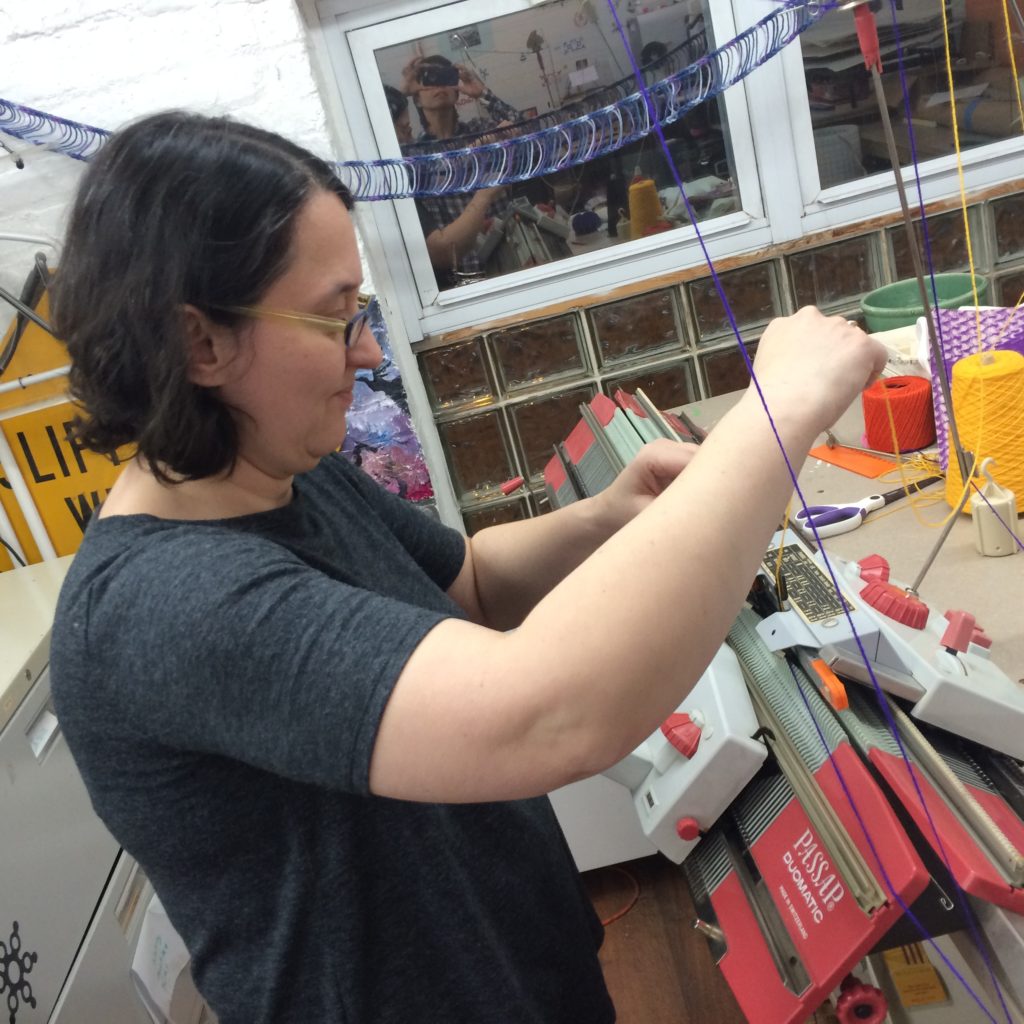 The Passap is officially working!
(Huzzah!)
Last night we tested settings that work with the fingering weight Tamm 3ply coned yarn. And we figured out how to knit from cones (no cake winding required)!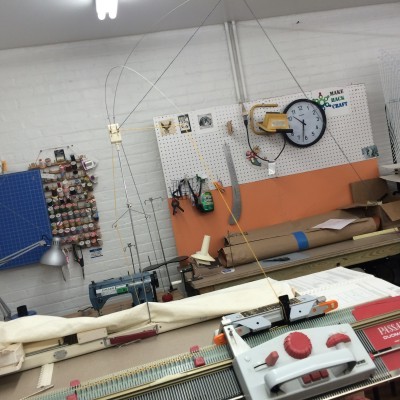 Setting up the machine:
Beds needs to be at "full pitch". This means the combs of the two beds are lined up opposite each other. To do that, turn the crank handle at the lower left of the machine so the handle is "up", at the top of its rotation.
Park the carriage ("Lock" in Passap lingo) on the right. For both locks: set the tension dial to 3. There's a large lever marked N-X. Flip it to N ("normal"). Insert the orange strippers.