Greeting everyone! I'm glad to be a part of the bloggers here at PS: One and even more excited to share the project that took me the past four months to complete. The Apollo 13.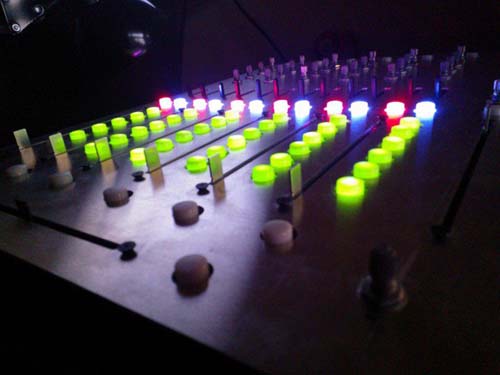 But it's actual name is the Maven. Because DJ Sasha happens to be the only one in the world who owns one – until you know, today.
Sasha is just one of those DJ's that stands out to me, he's not just putting two songs together, he's putting on a real performance and he's doing it with Ableton Live and the Maven. A one off piece of hardware so unique that if you know what Ableton is you drool just looking at this thing. It's a fantastic looking device and I wish I could see the thing in person! Alas, I went entirely off of photos and four months ago began the project to replicate the device.
Click  for more pictures and video: Continue reading Introducing…Apollo 13. →