Thanks to everyone who helped make this year's Northside Mini Makerfaire a success! Our awesome volunteers helped everyone from little kids to adults build 100 noisemaker kits. Thanks also to the donors who helped pay for the kits. Yay awesomeness!
Vinyl cut signage: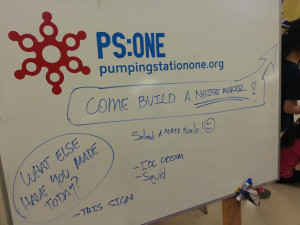 Dalek checking out the crappy robot contest: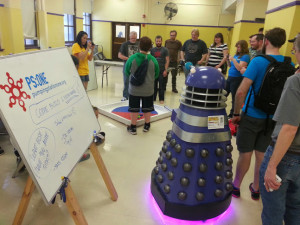 Noisemaker: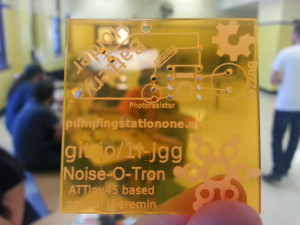 Noisemakers and volunteers: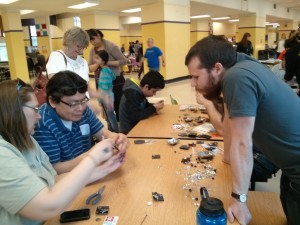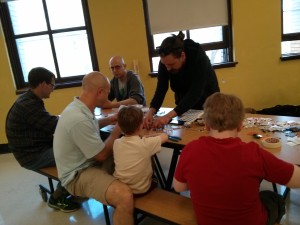 Ray's chairs and tables: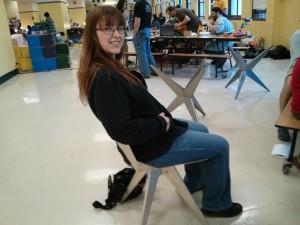 Crappy robots: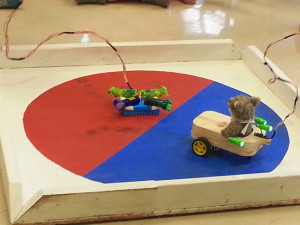 If you'd like to see more photos, please check out Drew Fustini's G+ link on the mailing list. Also of note is that we are going to the Detroit Makerfaire, July 25-26th. Announcements will come soon, but email [email protected] if you are interested in volunteering for the Detroit Makerfaire.