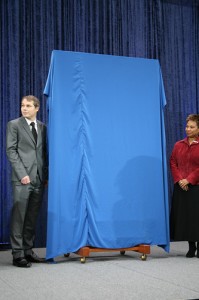 If it's been a while since you last laid your eyes on the nav bar of our humble website, now would be a good time to reacquaint yourself with it.  We've added a Media tab up top that contains all of PS:One's official video (and soon to be audio as well).
We've been quietly recording talks and events over the last year and here is just a small selection of those recordings.  There are additional Guided Tours along with the rest of your favorite PS:One talks still in queue to be edited.
Many people have invested a lot of time and work to bring this content to a broader audience extending our reach into the greater community.   Carl Karsten was integral in showing me a less-cumbersome workflow for shooting and recording audio.  Also, Tim Saylor has scheduled so many great speakers for Guided Tours and made such a great help with production (and even taking over once as of this writing).
Now give your strained eyes a rest from this 20th century concept of "reading" and sit back to enjoy some syndicated PS:One goodness.