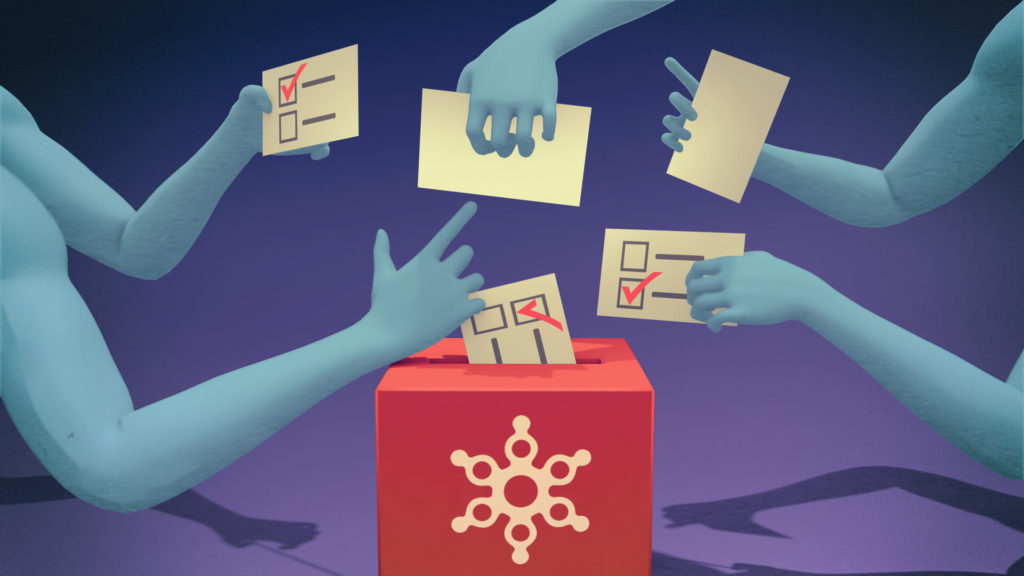 Good news for Starving Hacker tier members: you can now vote at PS1 member meetings for things like purchases, activities, or elections. On January 22nd, those with Full Member status approved the Vote for All Member Suffrage. All members can propose new votes.
If you're ready to exercise your voting rights, there are upcoming opportunities at the meeting on Tuesday, January 29, 2019:
If you can't make the meeting, you can vote by proxy in the email sent to members on 1/24. You can also simply "abstain" on your ballot. This allows us to reach quorum – which is the minimum number of people required for a vote to be decided – without you having to decide yes or no on the proposal.
If you have questions- there's a Voting FAQ thread on the Google Groups.
Happy voting!